2020
CONTOURS OF IRON.
2019
PRINT
2016 - 2019
CONTOURS OF IRON.
2019
cast iron, hardware cloth, soil, rope, rebar, grass

This piece was made while in residence as a Hot Metal Artist at Franconia Sculpture Park in Shafer, MN.

contours of iron. is an experimental cast iron piece where I used residue silicate sand molds from a previous iron pour to create a landscape that I poured iron into. I was interested in creating a performative aspect to the piece during the pour by building up layers of iron and tracing various contours of the mold. The installation includes colored rope (paracord) that is common in recreation such as camping and climbing, creating topographic contour lines that reference tidal zones, elevation changes and trails. Below are images of the piece during the process of pouring, after it was newly installed in late Summer and again during the Spring.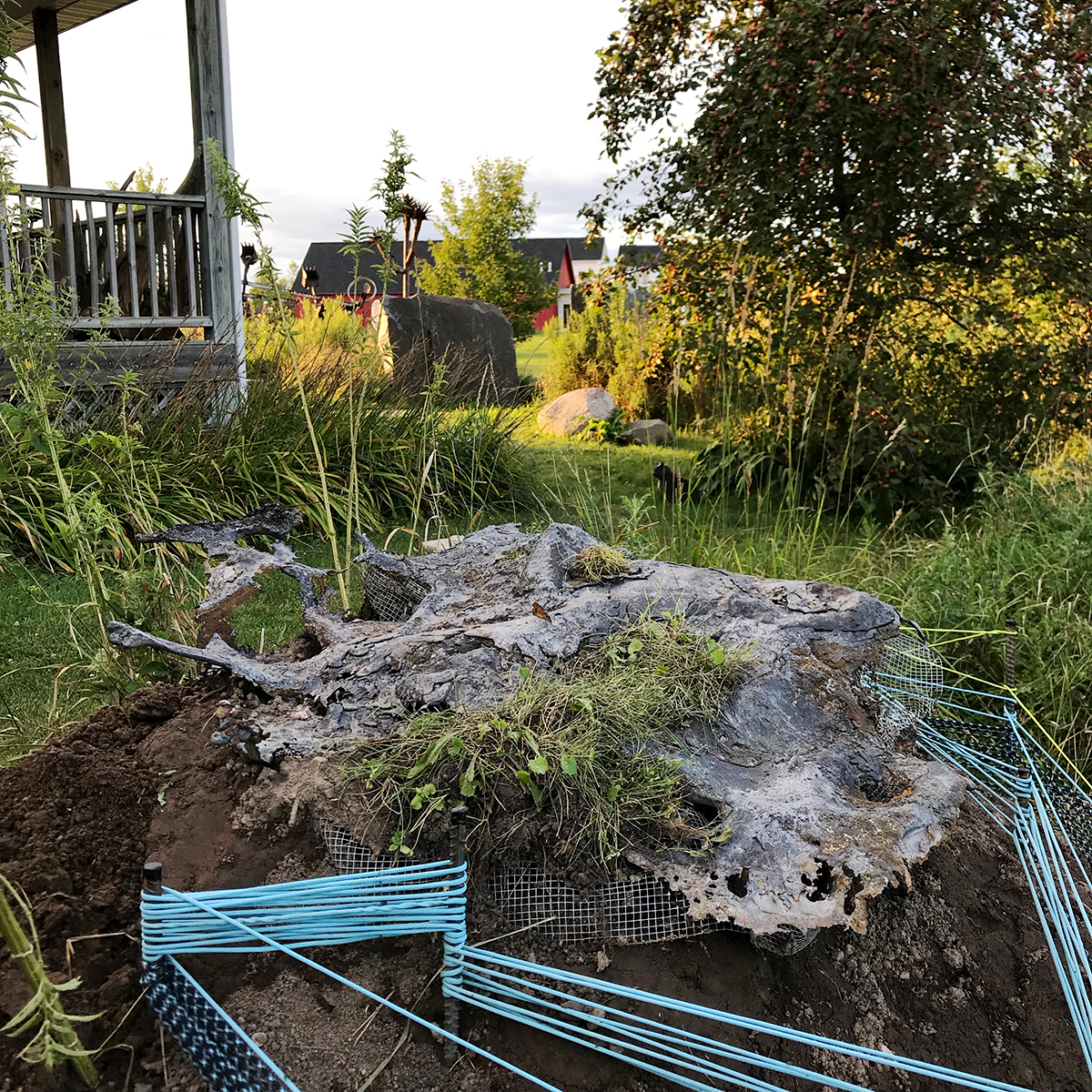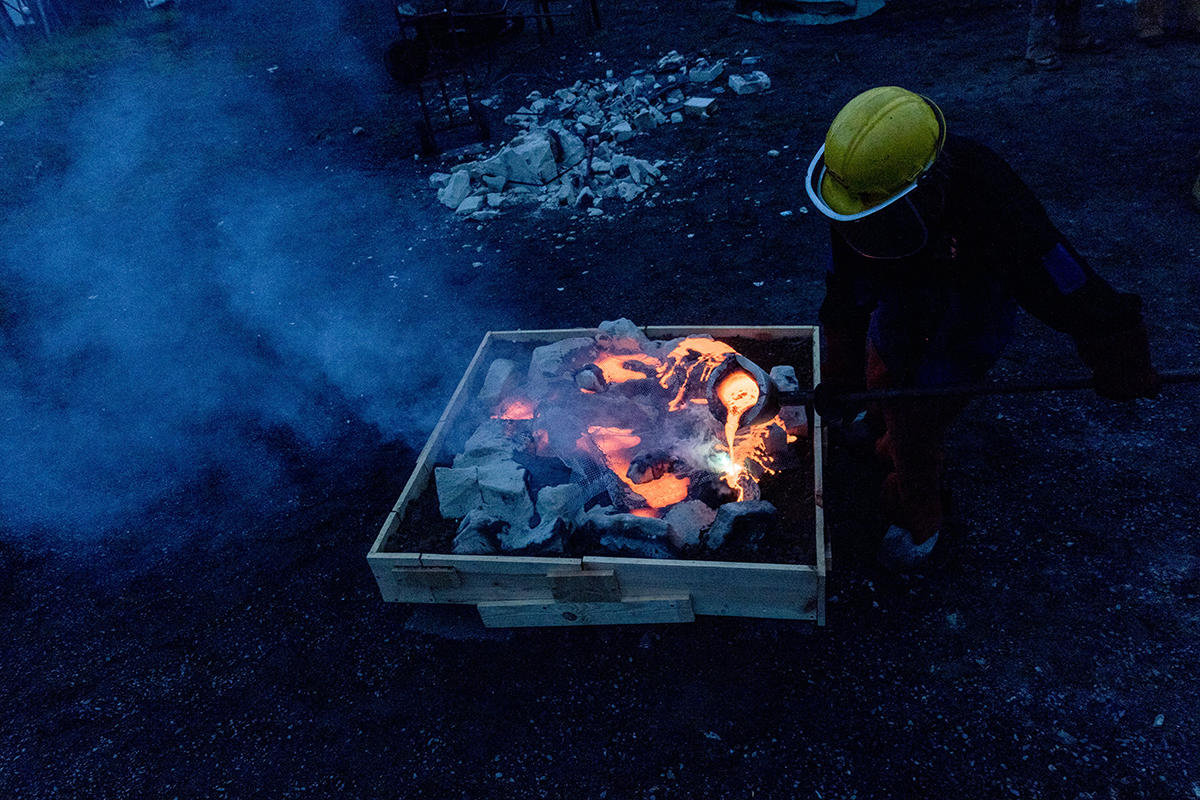 photo credit:
Iron Pour documentation: Matt Weber
Spring time documentation: Josh Mills
WHERE THERE USED TO BE A FLOCK OF BRIGHT YELLOW K2 TENTS NOW LIE PILES OF ROCKS
STACKED LIKE CAIRNS.
2019
Installation views from my MFA thesis exhibition
---
"The House | The Yard" at the Katherine E. Nash Gallery, University of MN
April 9 - 27th, 2019
*Special thanks to Easton Green for documentation photos.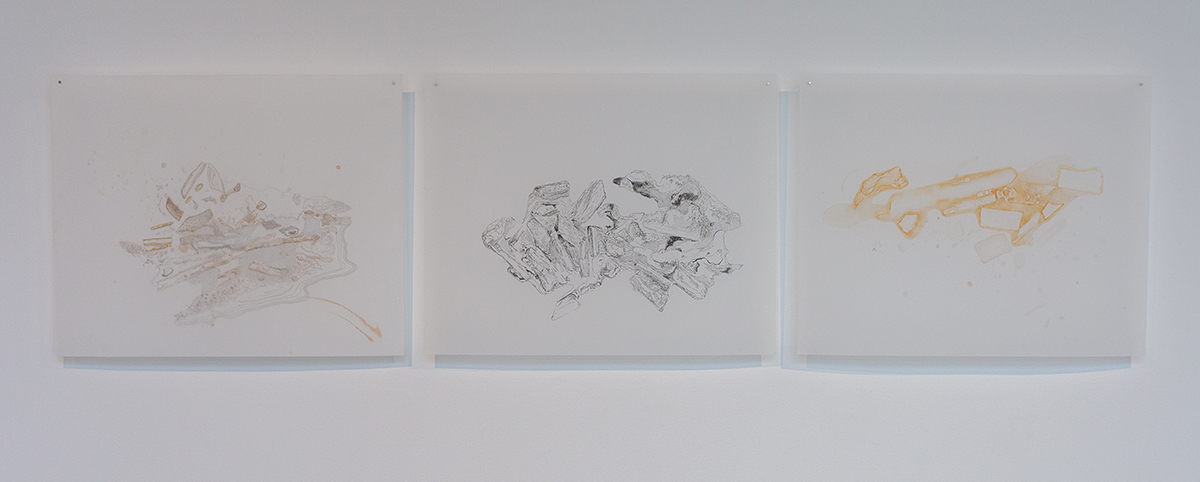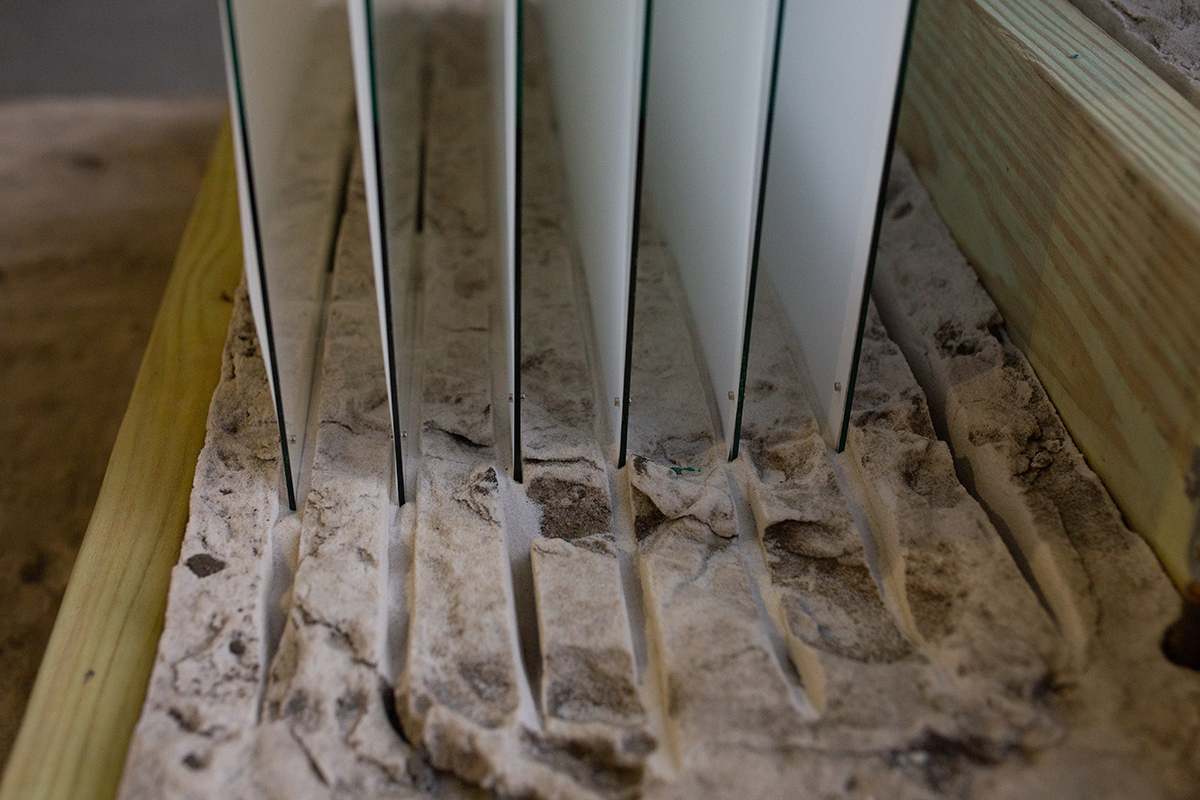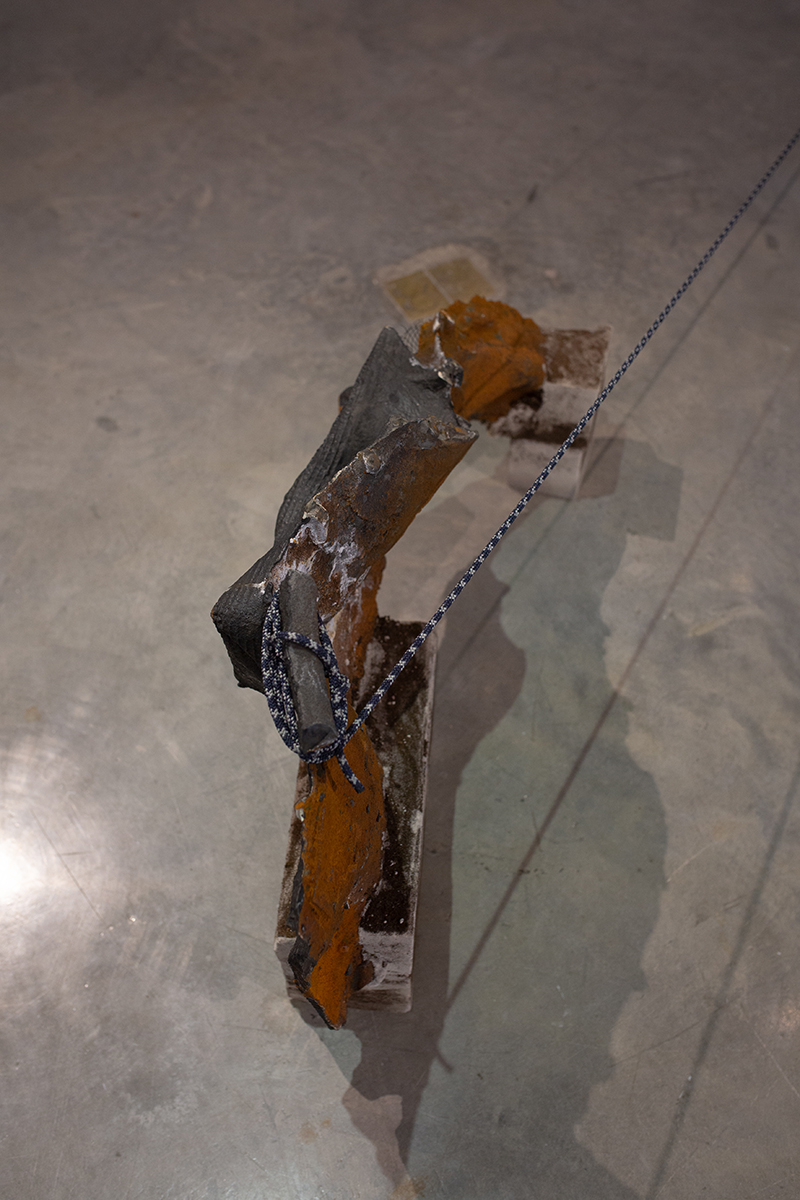 MAPPING THE SUPERIOR HIKING TRAIL
2020

I am extremely grateful to have received a 2020 Artist Initiative Grant from the Minnesota State Arts Board, in which I will create a limited edition artist book of prints that document an exploration of mapping the Superior Hiking Trail landscape through walking and leading workshops about observing and documenting the outdoors.

Before introducing this project any further I would like to acknowledge that the 310 mile Superior Hiking Trail resides on stolen land of the Dakota and Anishinaabe Traditional Territories.

While on the trail this summer and fall, I intend to practice the art of walking along with making cyanotypes and rubbings that will focus my observations on the small moments of a trail such as the shadows a tree creates or the textures of a rock that one might step over.

Documentation photos are courtesy of my wonderful trekking companion, Josh Mills (instagram: @jmills1215)

- - -



Martin Road Trailhead to Lake County Demonstration Forest.
40 miles / 4 days


This first stretch was about getting our bodies acclimated to the trail, figuring out what worked and what didn't, realizing how much we over packed or under packed in certain areas, along with finding a rhythm in making art in a backcountry setting.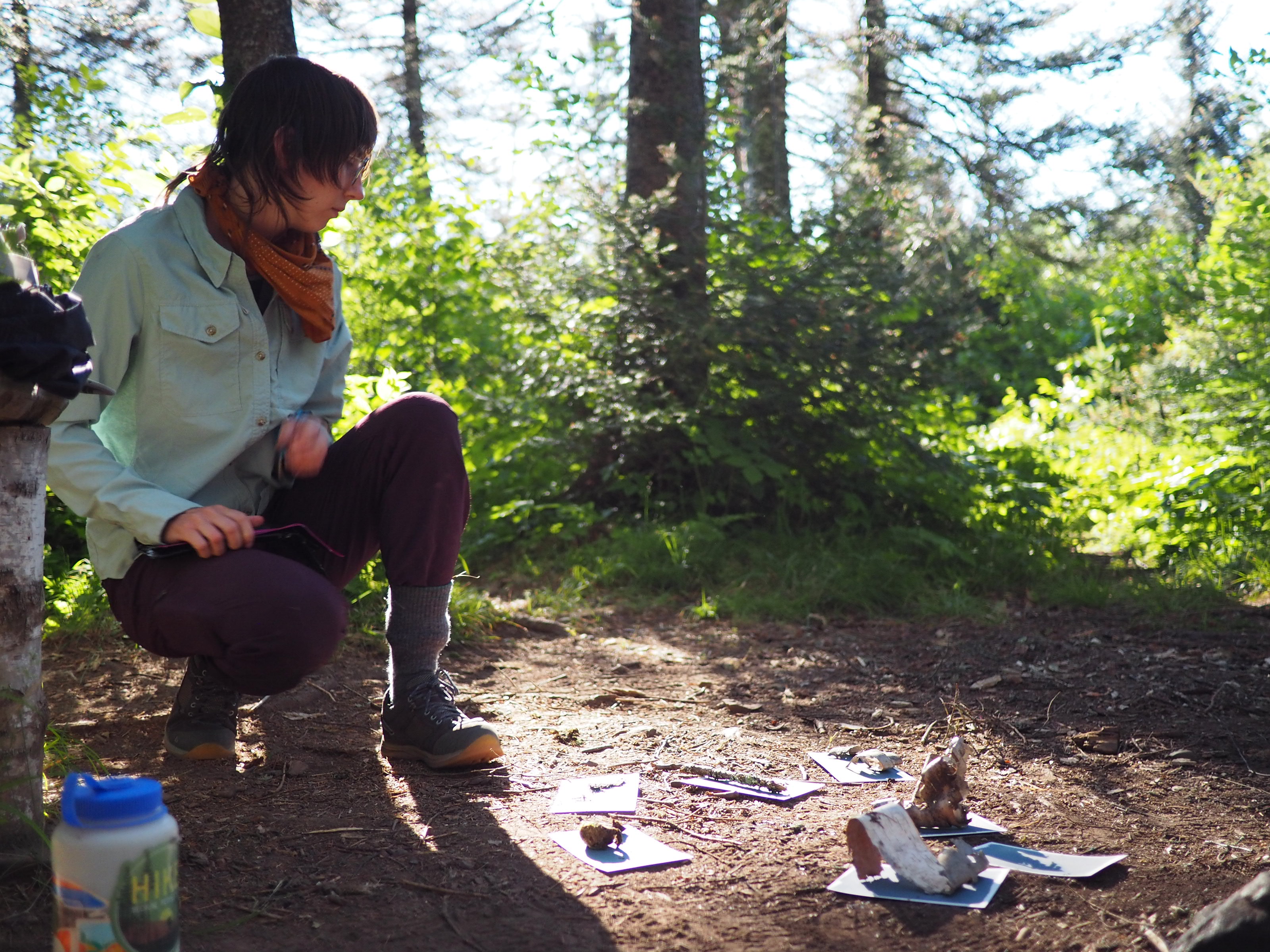 Pictured above are some glimpses to the cyanotype process. This first 40 miles allowed me to really figure out what works and what doesn't on trail. This ranges from what materials worked, to what time of day allowed me to really sit with the making process, to grasping what on trail life would be like. This project is a lot about researching walking as a primary medium, and then the tactile art as a way of documenting thoughts and the process of time on trail.

- - -


The Trail.

310 miles. Southern Terminus: Wild Valley Road Trailhead, Minnesota / Wisconsin border Northern Terminus: 270° Overlook, just south of the Minnesota / Canada border

For this project, I will be focusing on the section just north of Duluth, MN to the Northern Terminus. This is considered the traditional thru-hike, which clocks in at 260 miles.



- - -



Art Gear.


Here's a look at my thru hiking art set up. It was important to me that I prioritize art materials but also kept it very minimal to help with my pack weight. Every trail section I've been carrying...
-about 40 sheets of cyanotype coated paper (postcard size) in a DIY light tight bag - black duct tape over a ziplock.
-Thai Mulberry paper for rubbings.
-Cretacolor charcoal set.
-Faber Castell pens.
-Rite in the Rain: All-Weather Notebook
-my Eaux Claires IV pencil
-eraser / pencil sharpener
-3 ziplock bags

And everything fits nicely into an Eagle Creek bag.




- - -



Tent.




As an avid outdoors person with experience working on trails and a lengthy backcountry sea kayaking expedition under my belt I knew there would be added challenges of trying to make art while backpacking - ranging from extra supplies to carry, weather conditions, and time each day to be dedicated towards creating. The project was to be more of a section hike throughout late Spring to the early Fall. But, like many things in 2020, I had to approach this trail in a new way. Timing had to be pushed back and condensed - making thru hiking the only viable option. I knew it was going to mean harder and more consecutive days on trail, a different way of planning logistics, and that smart gear choices were going to make all the difference in the day to day operations of a thru hike.

The Featherstone Outdoor UL Granite 2 Person tent was easy to set up and take down, lightweight, had a small footprint for the awkward tent pads we came across, yet felt spacious, and kept us dry in some intense summer rain storms. This tent became our home.

I can't wait to give more gear from Featherstone a try.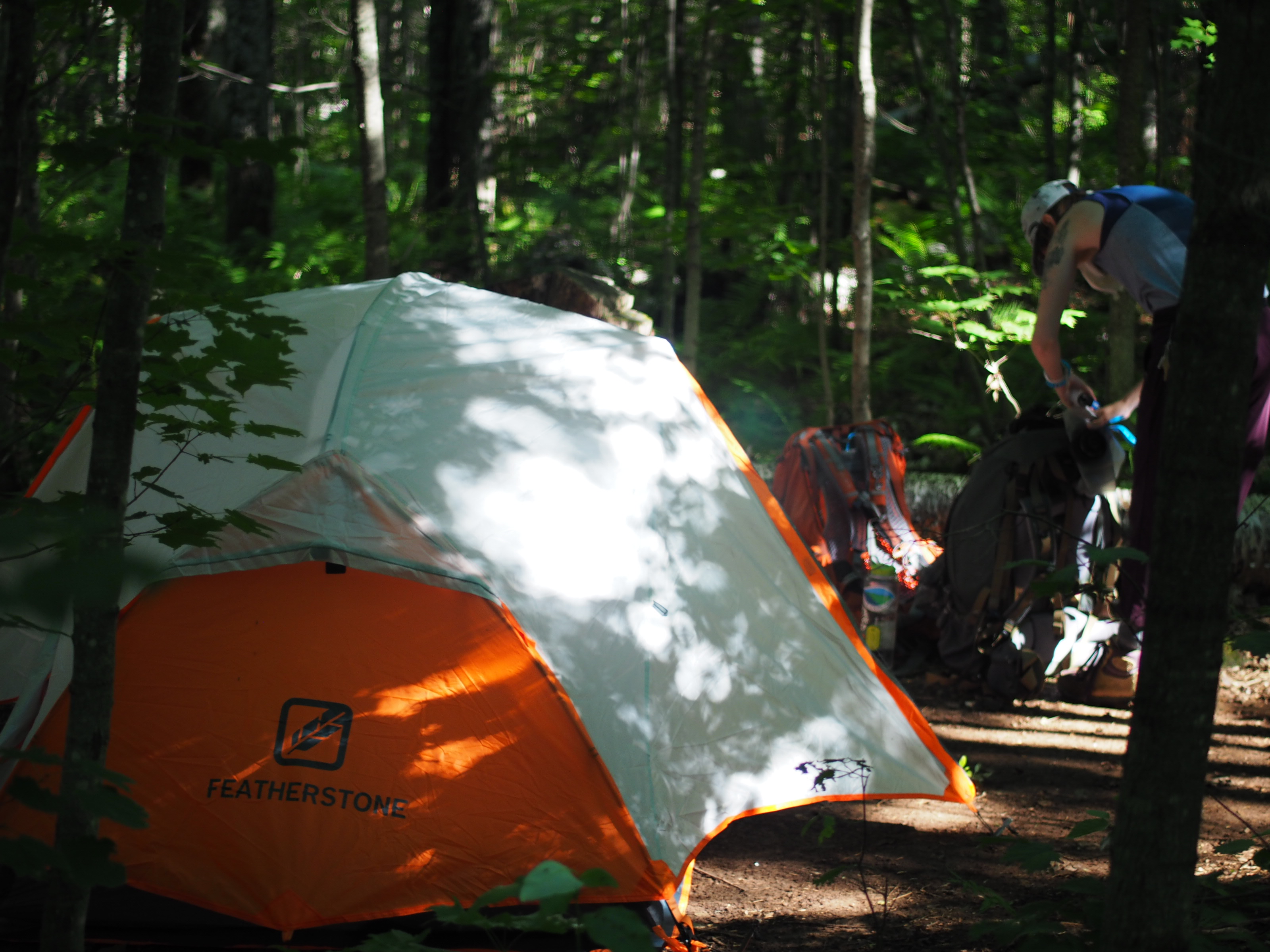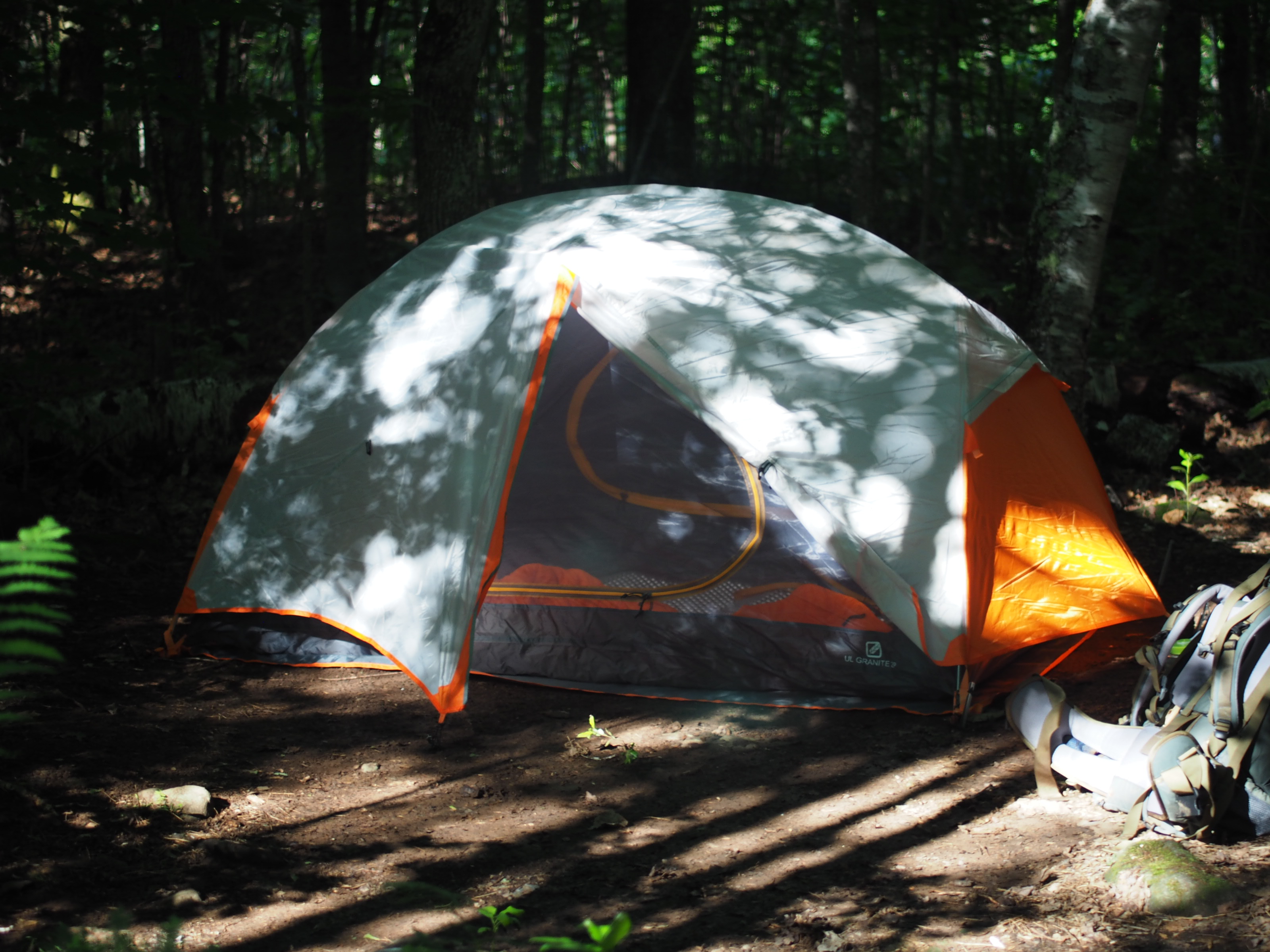 - - -



Images from trail.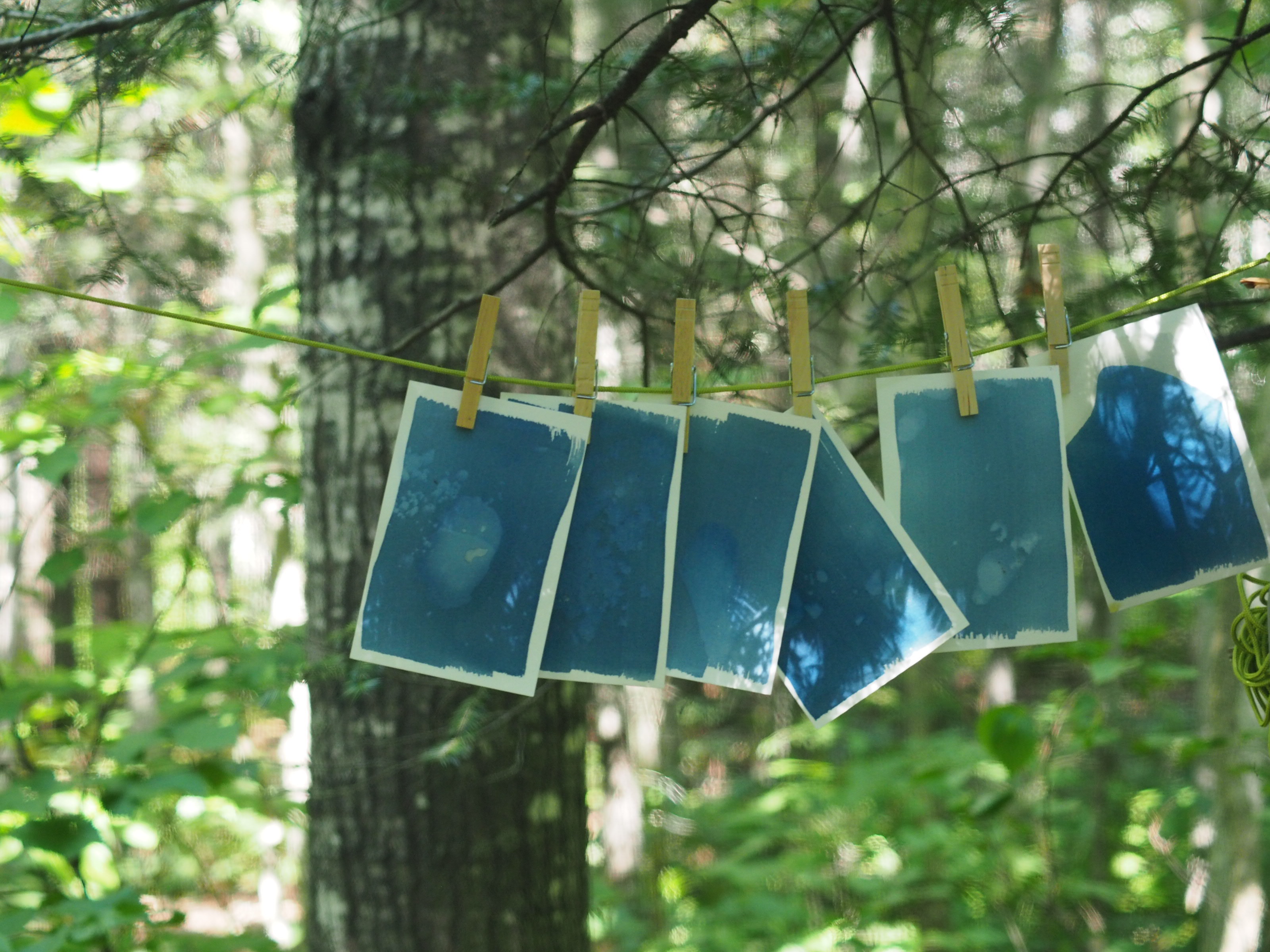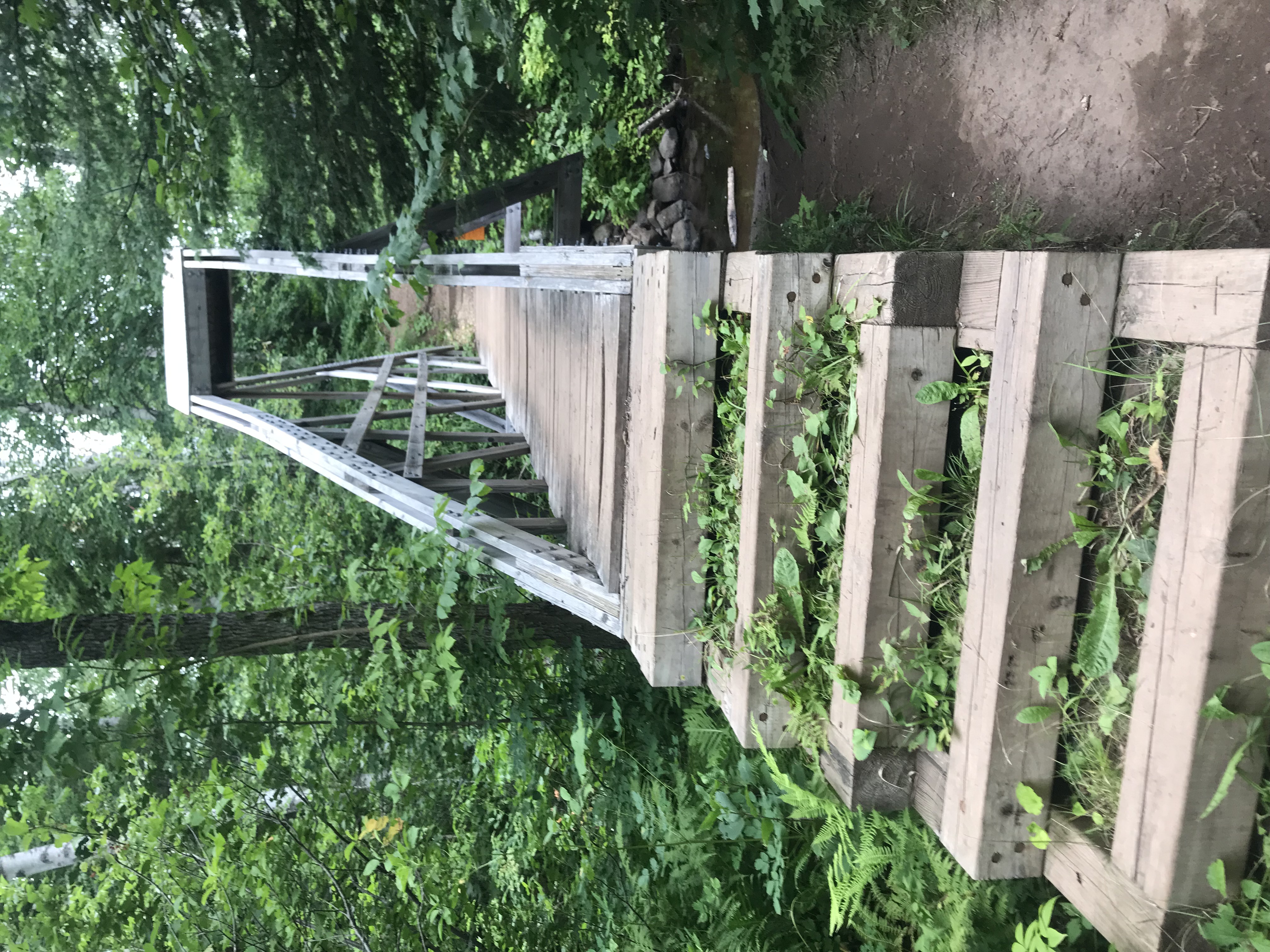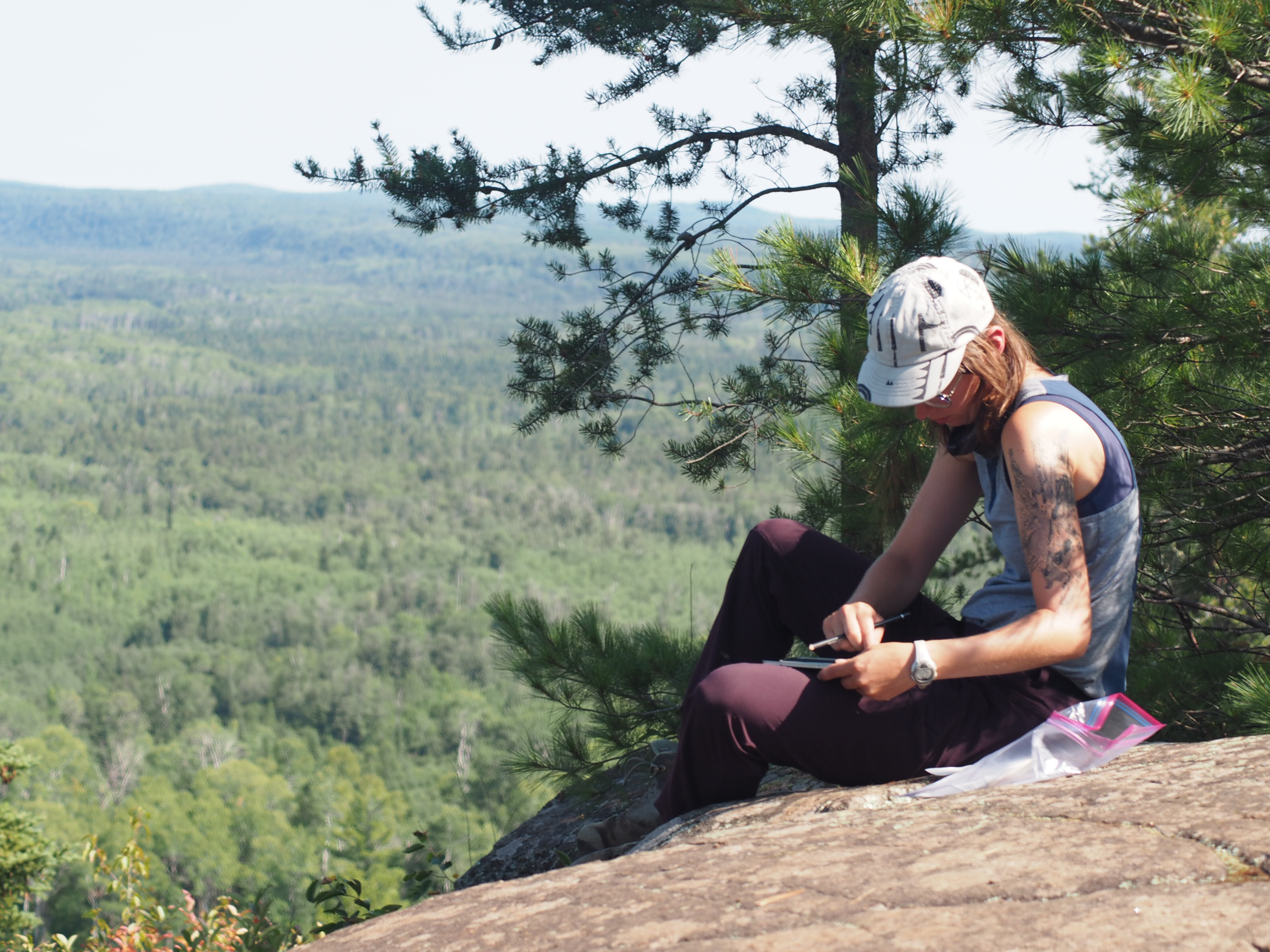 - - -



Northbound / NOBO.

27 days on trail. 26 days of hiking. 2 zero days on trail --> zero means no mileage gained, rest or weather days. 3 half days due to resupply. 19 nights on trail. the last section was dayhiked while camping in Grand Marais due to storms and lack of reliable campsites on trail. 8.2 miles of spur trail --> trails that lead to main trail. 5 miles of extra trail because we went the wrong way.



- - -



Northern Terminus.




After 270.5 miles, we reached the northern terminus. The Minnesota / Canada border. Took a long pause there while we had the overlook to ourselves. We had done it. With so many highs and lows that had brought us there. This trail was far more demanding than I had anticipated. To me, this became and endurance art piece - hiking was a material used to create the final piece - a limited edition artist book.


- - -
I would also like to say a huge thank you to Josh Mills, who joined me on this long trek and documented my artistic process. The best support crew I could have asked for!
- - -

In the studio.

Here are some in process images of the studio side of this project - working towards a handmade limited edition artist book of screenprints and drawings based on the cyanotypes and nature rubbings that I made while on trail.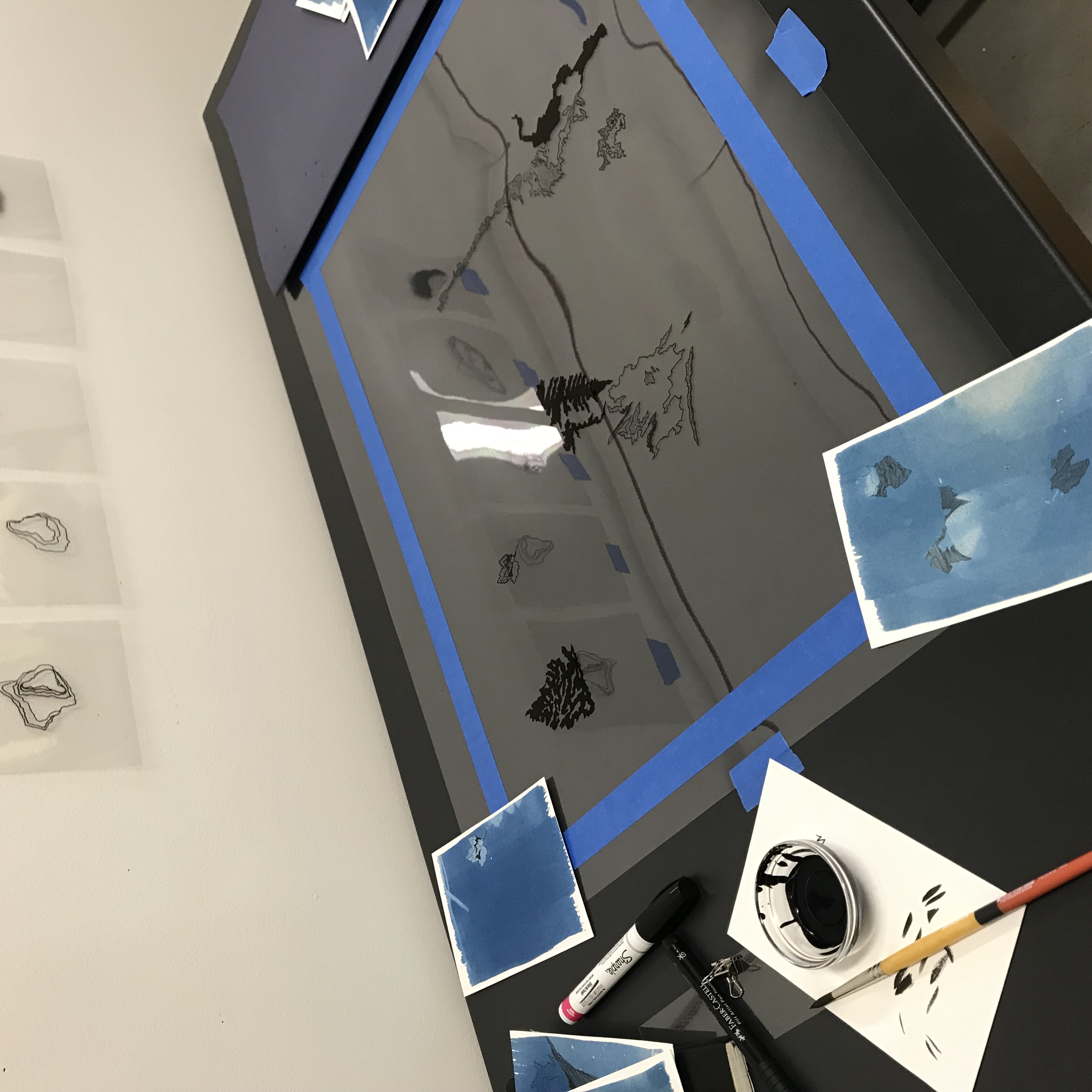 My setup was very DIY. I used the sun as my exposure unit, and used both hand drawn film positives and contact paper stencils.
- - -

270.5 miles northbound.

A limited varied edition artist book of screenprints and drawings. This book is printed on Rives BFK and Thai Mulberry paper, uses waxed thread and stained sanded plywood. Edition of 15. Hand drawn elements are varied across the edition.
15" x 22" open.

All images, courtesy of Josh Mills.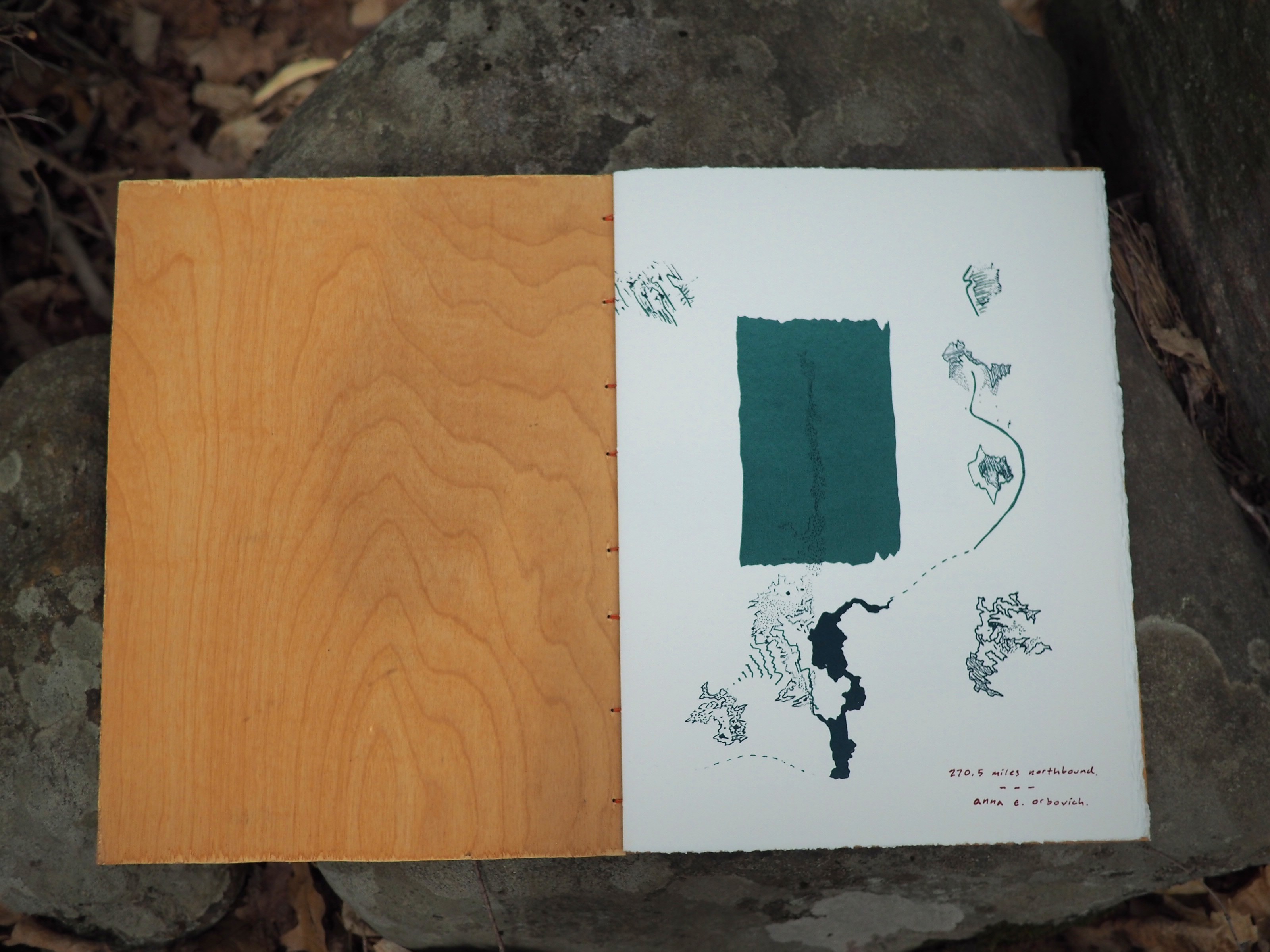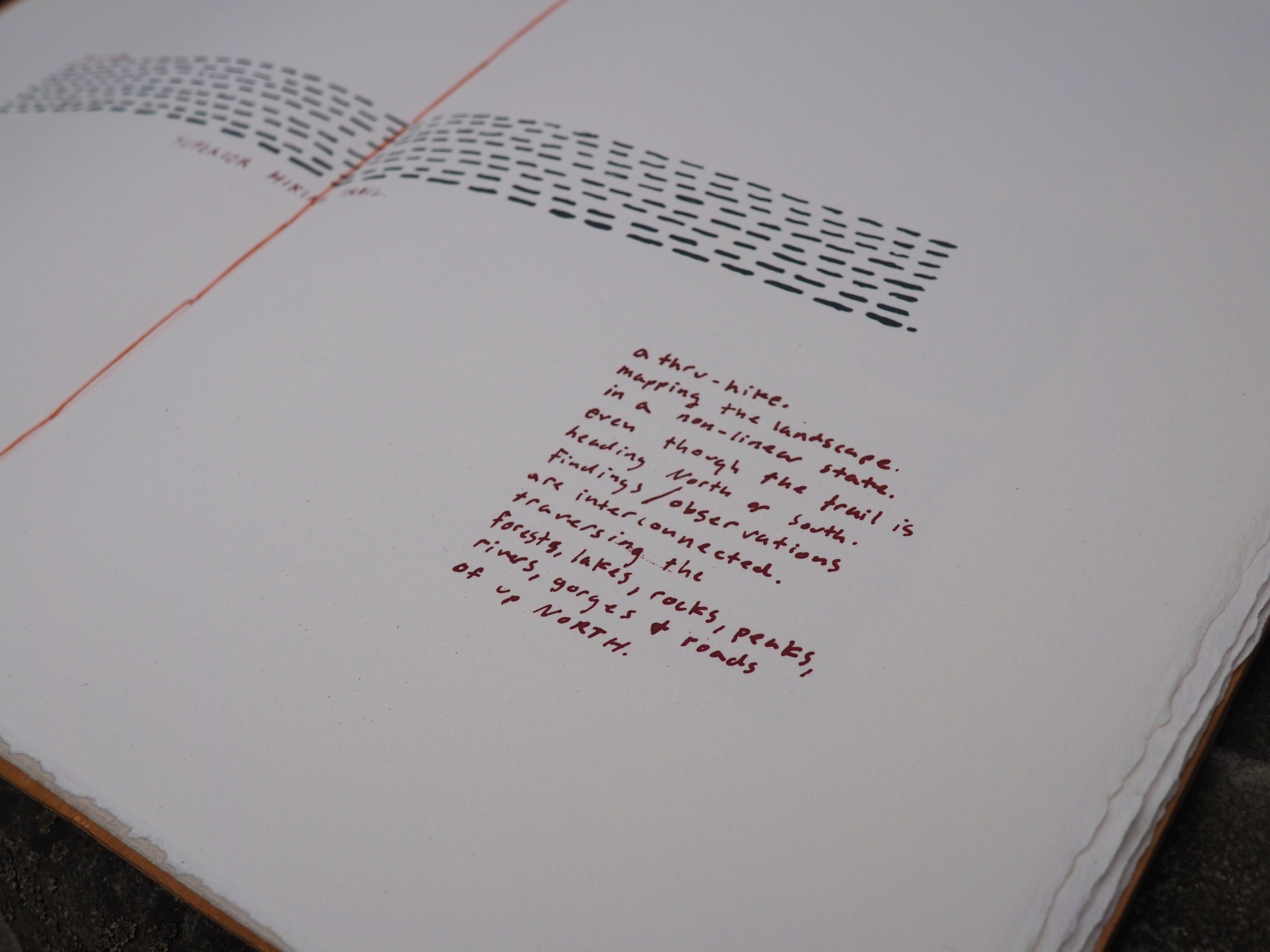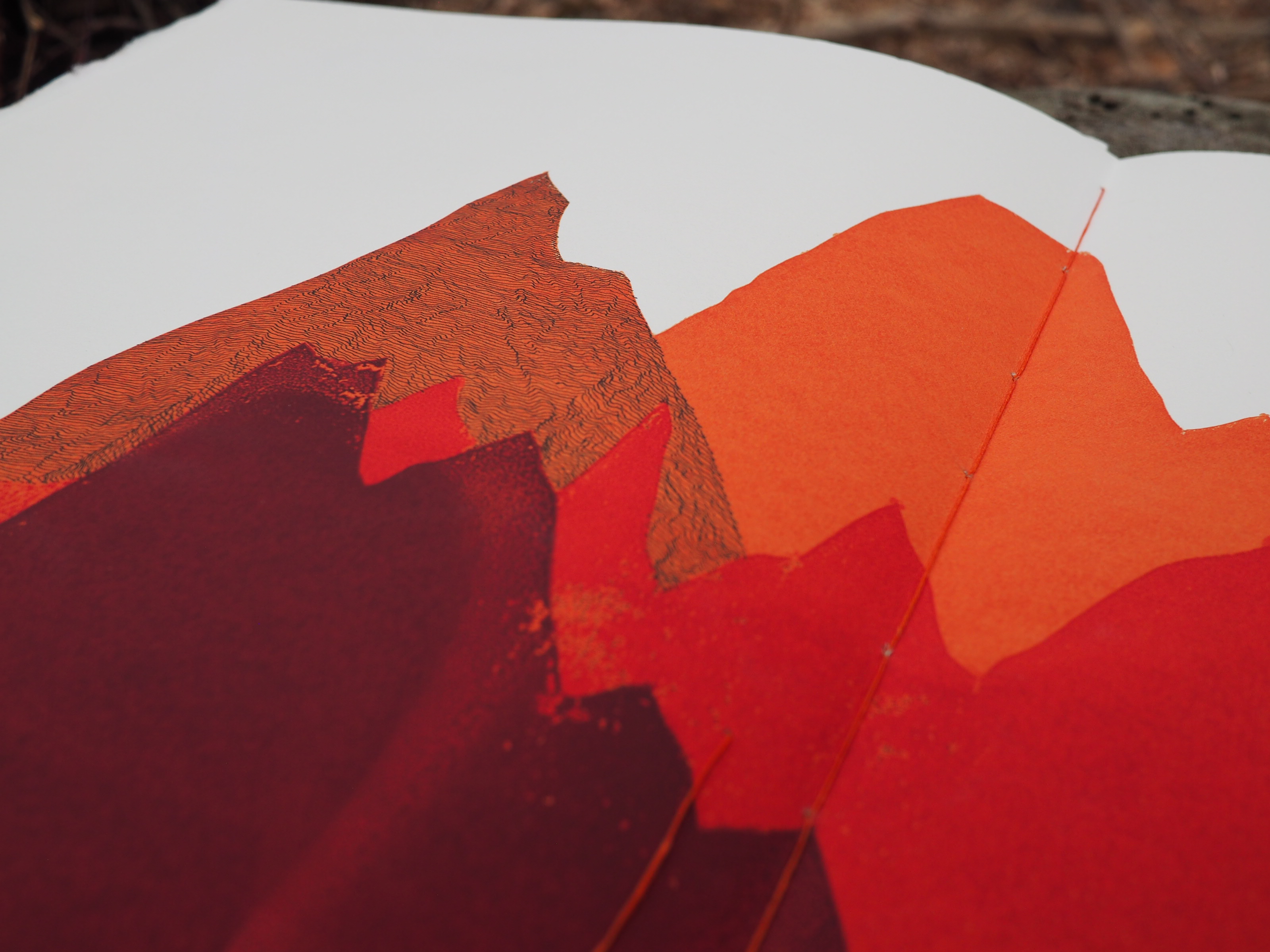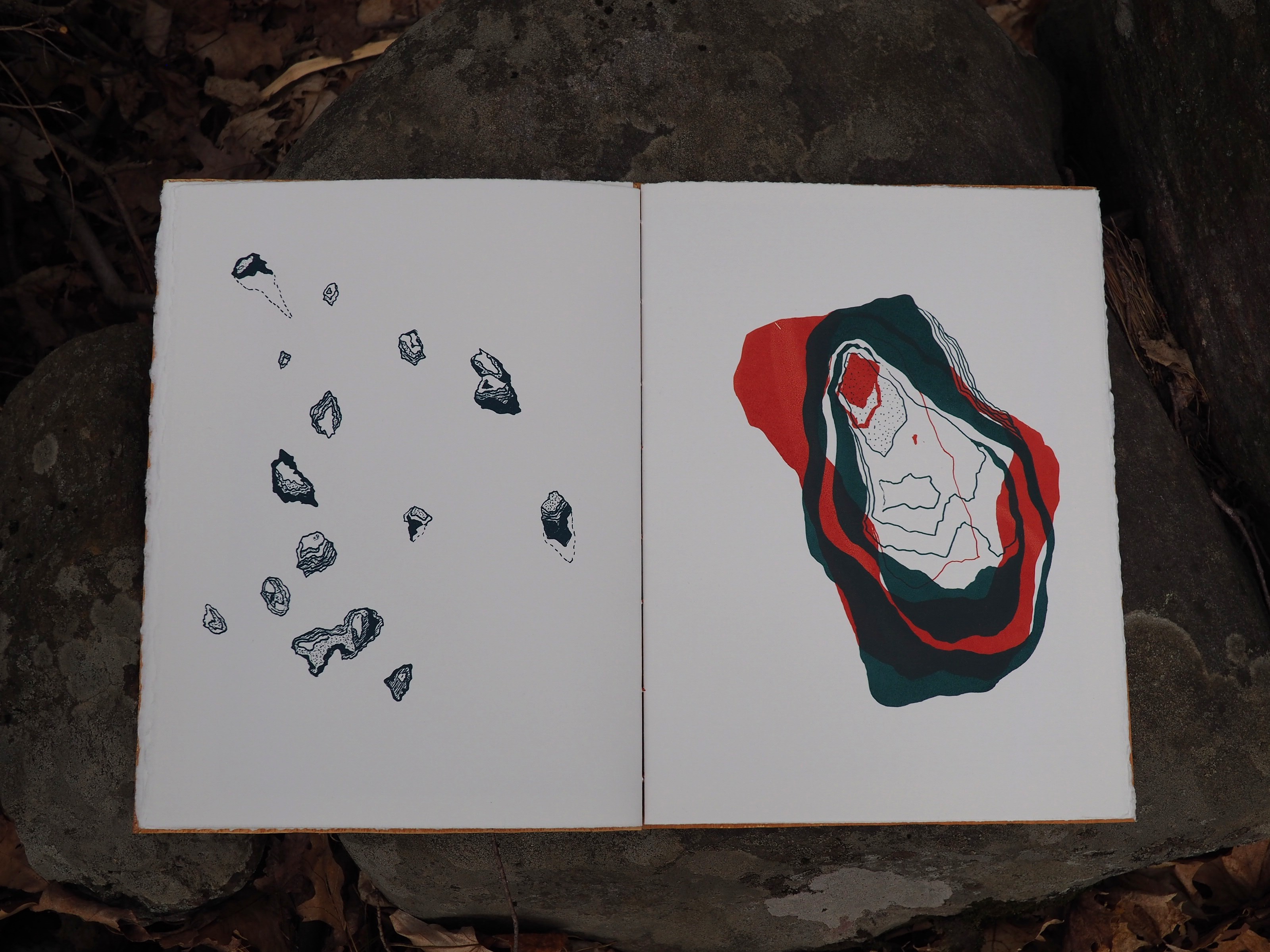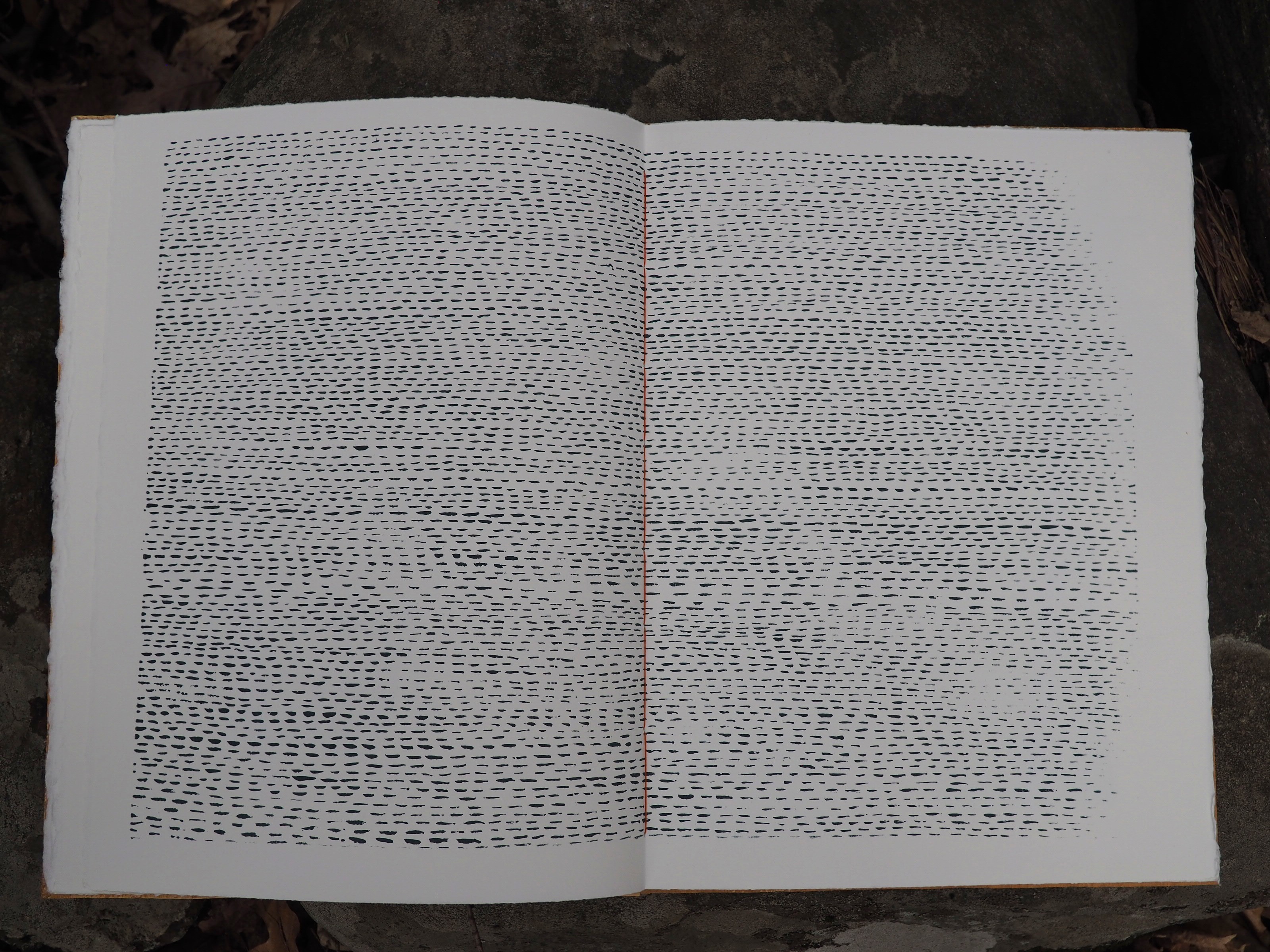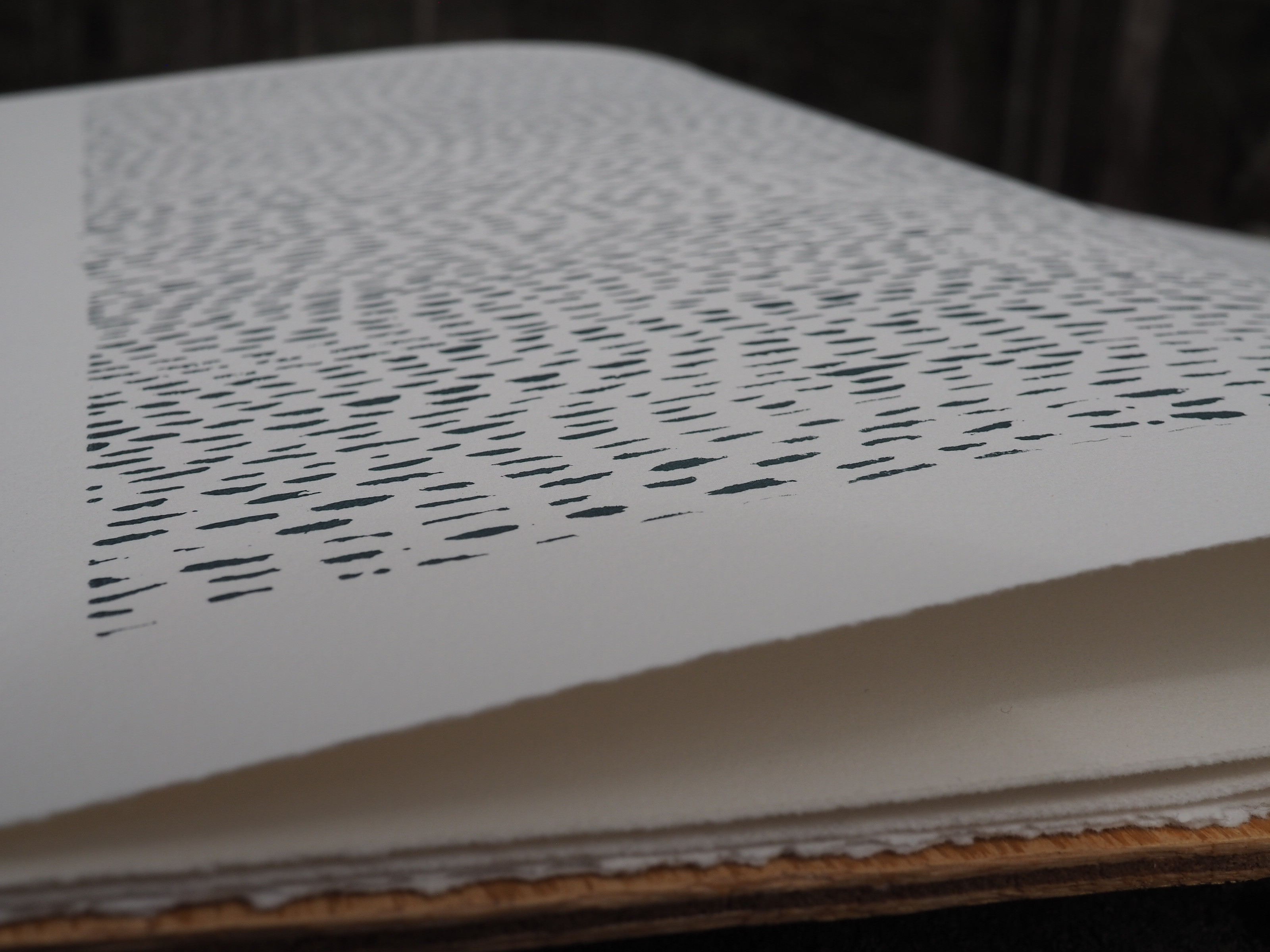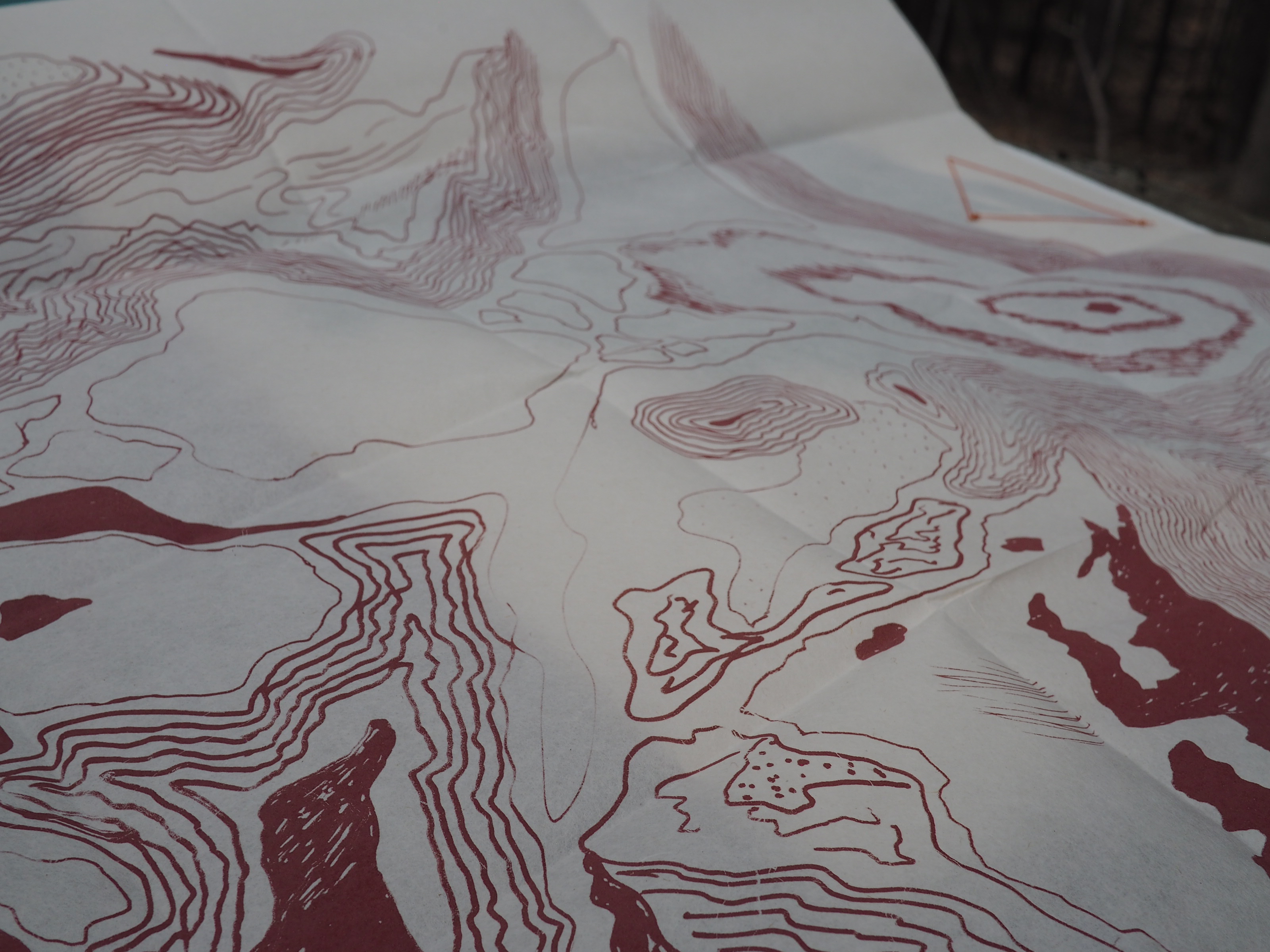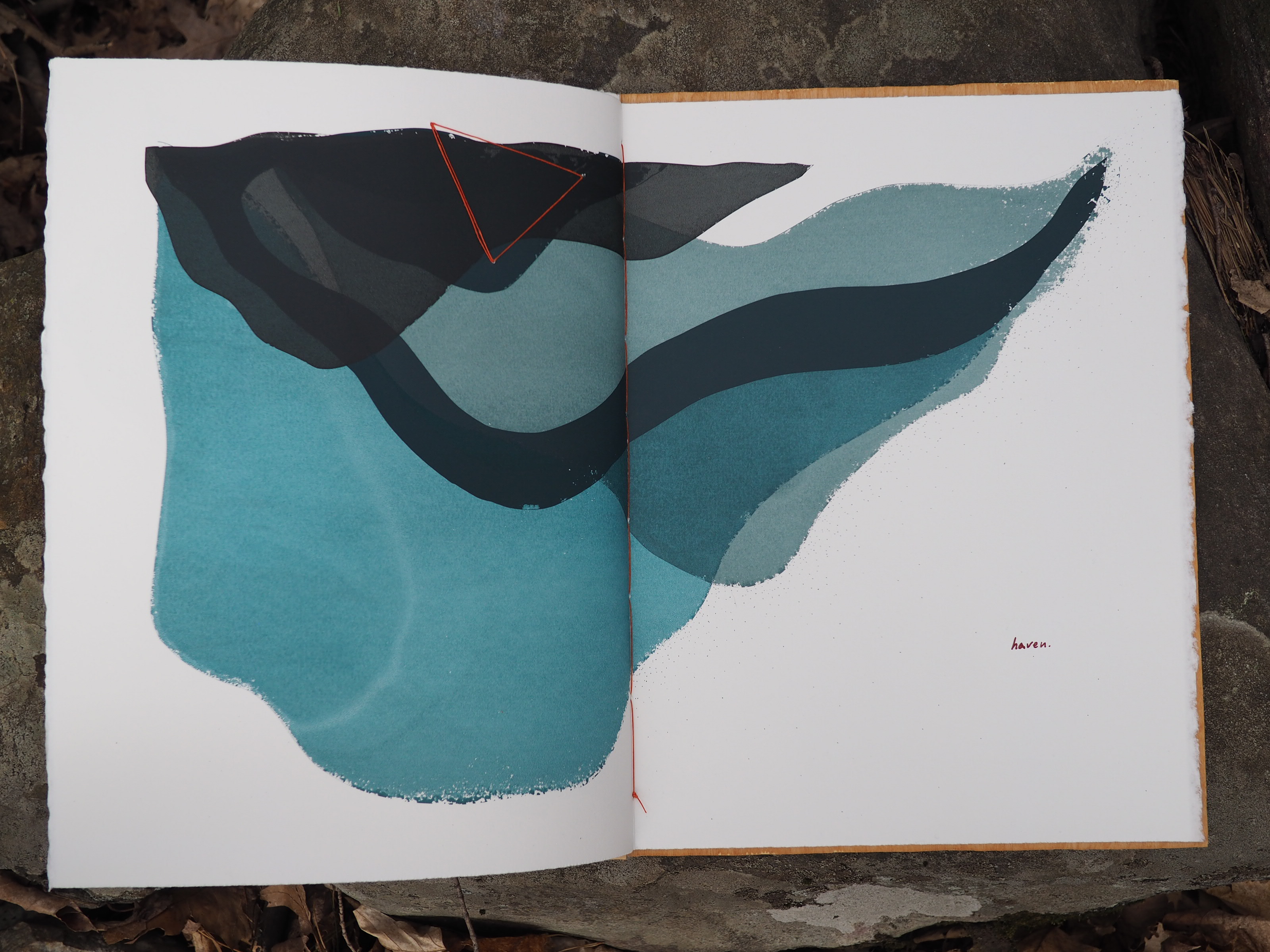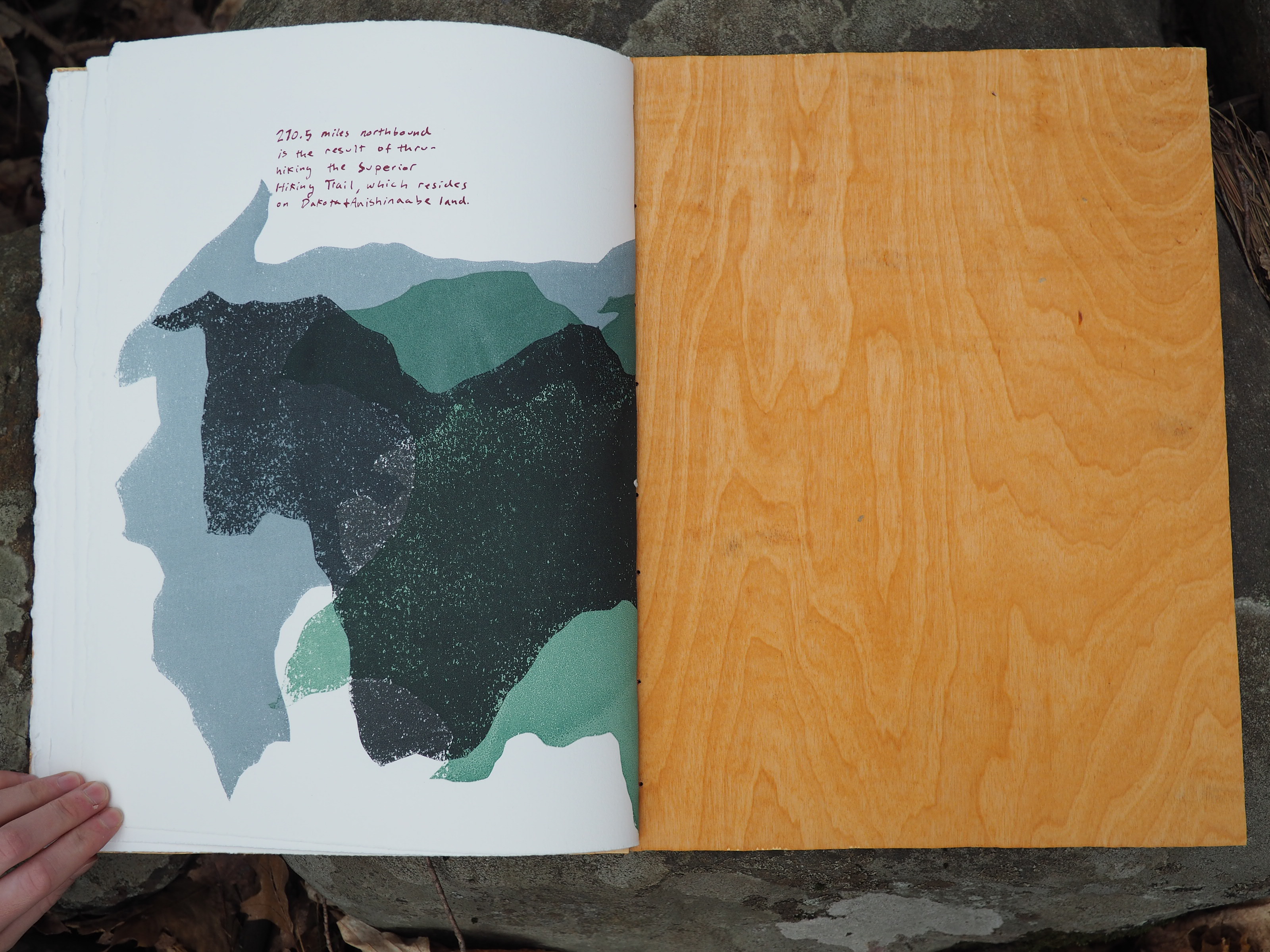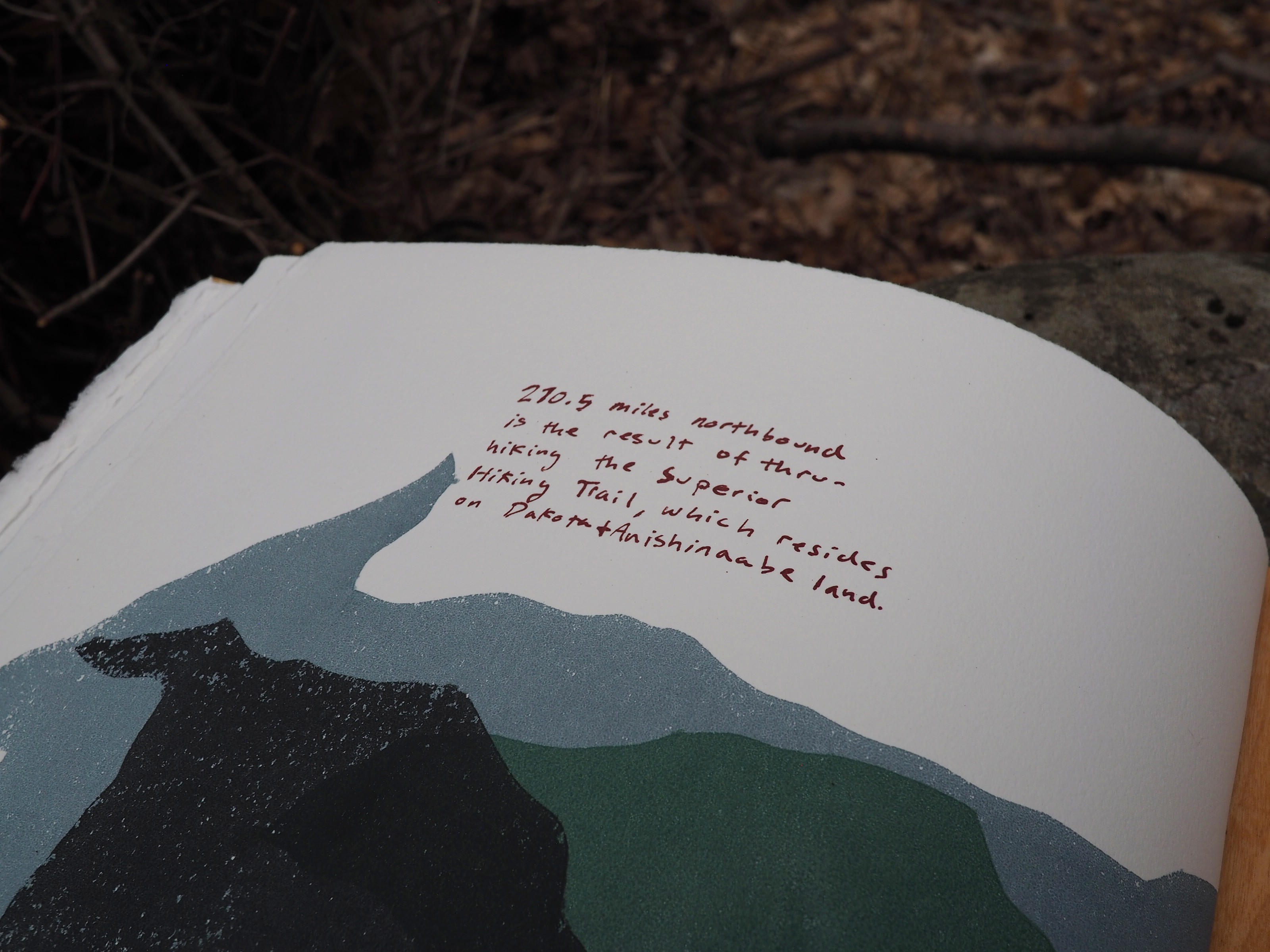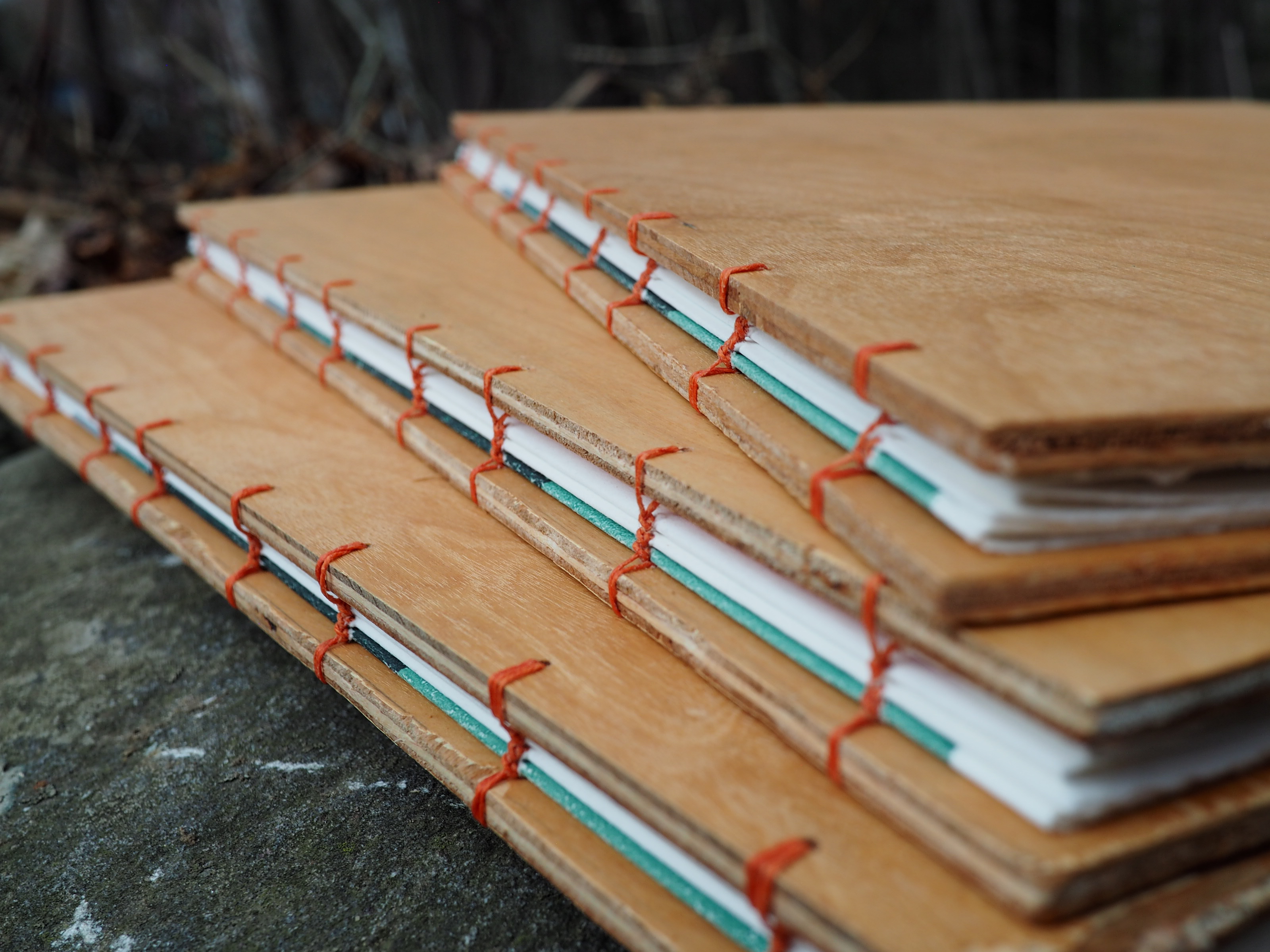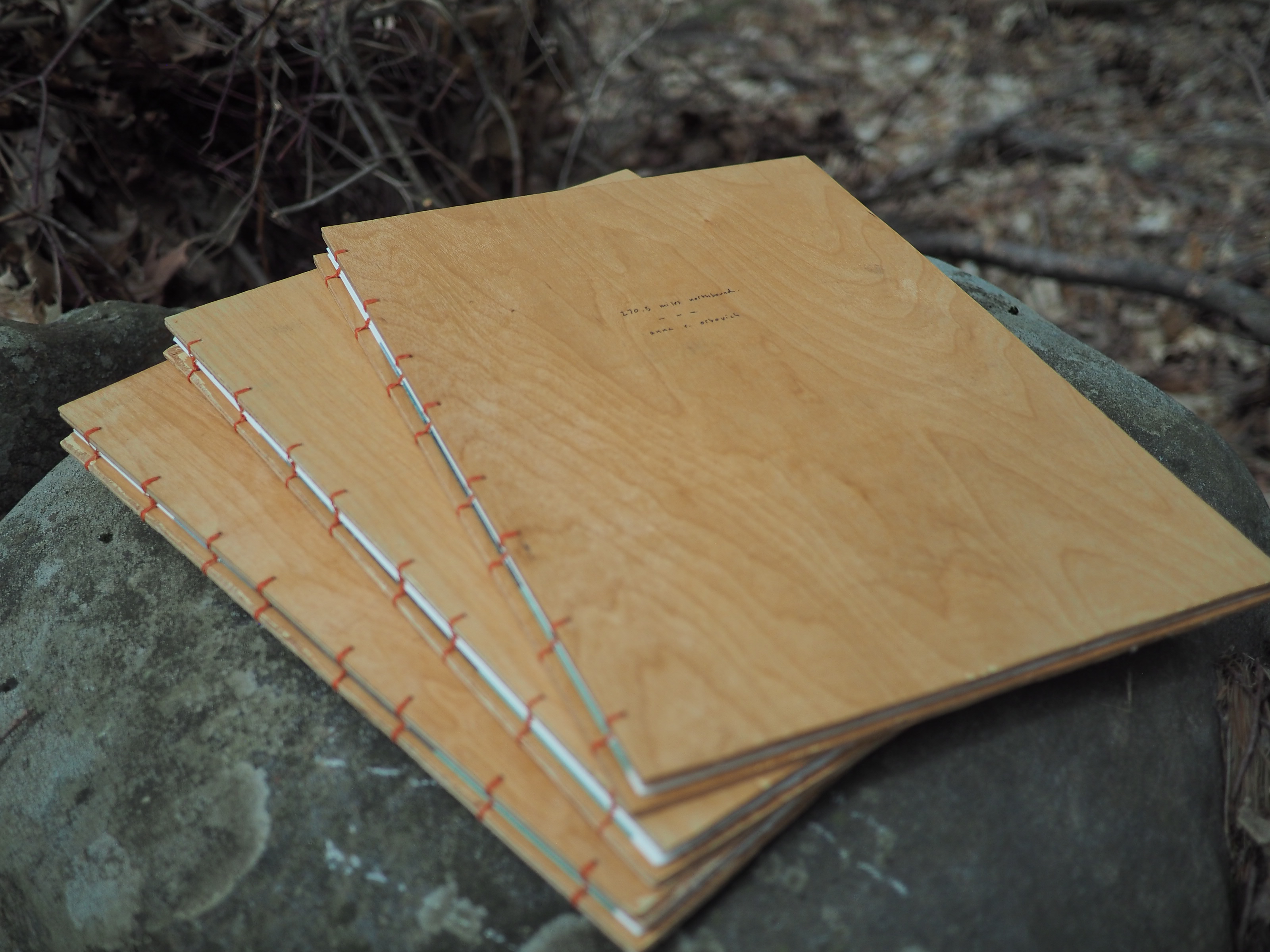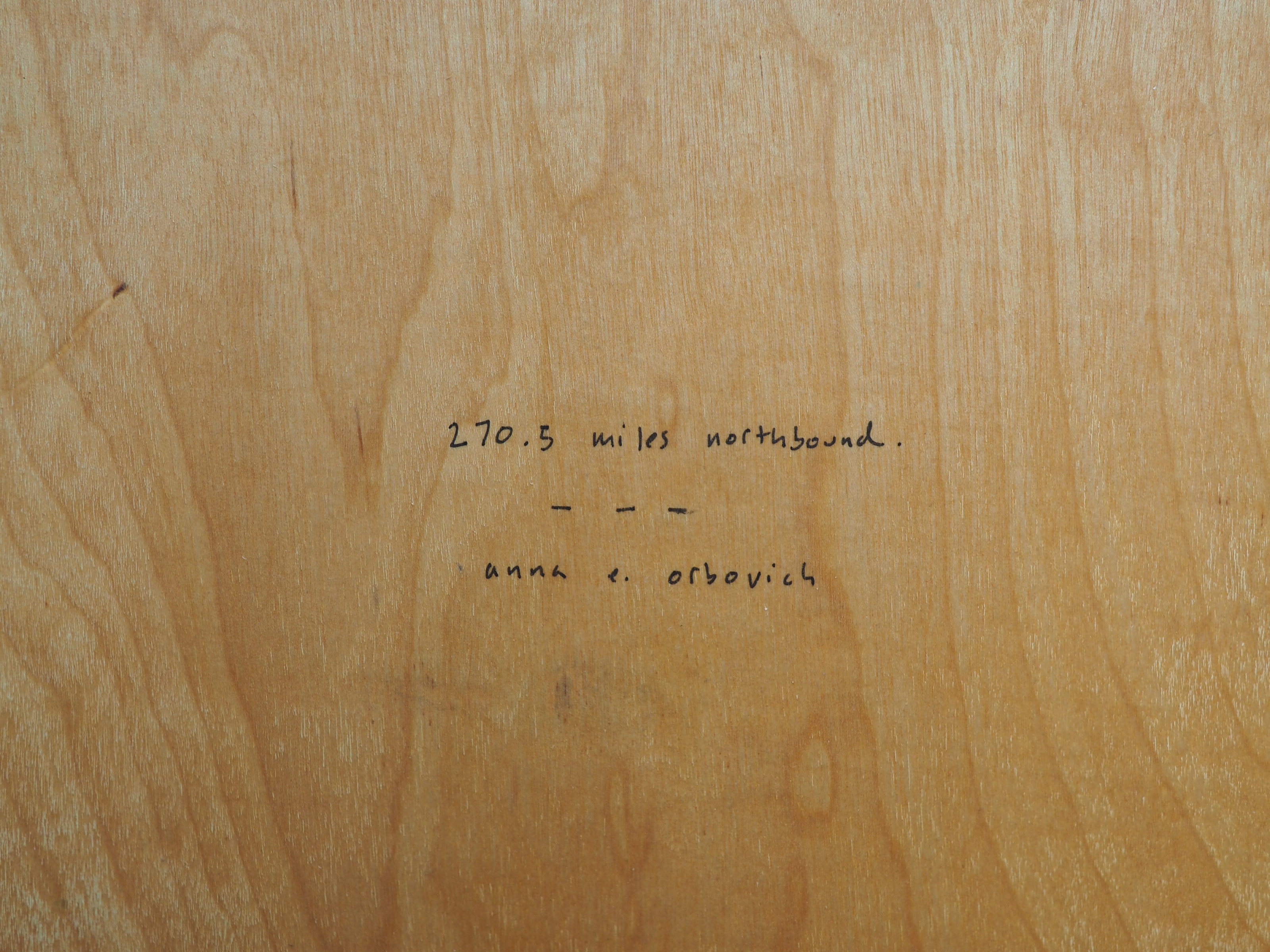 - - -



270.5 miles northbound. zine version.

Additionally, I created a digital print out zine on a smaller scale.
Edition of 50.
8.5" x 11" open.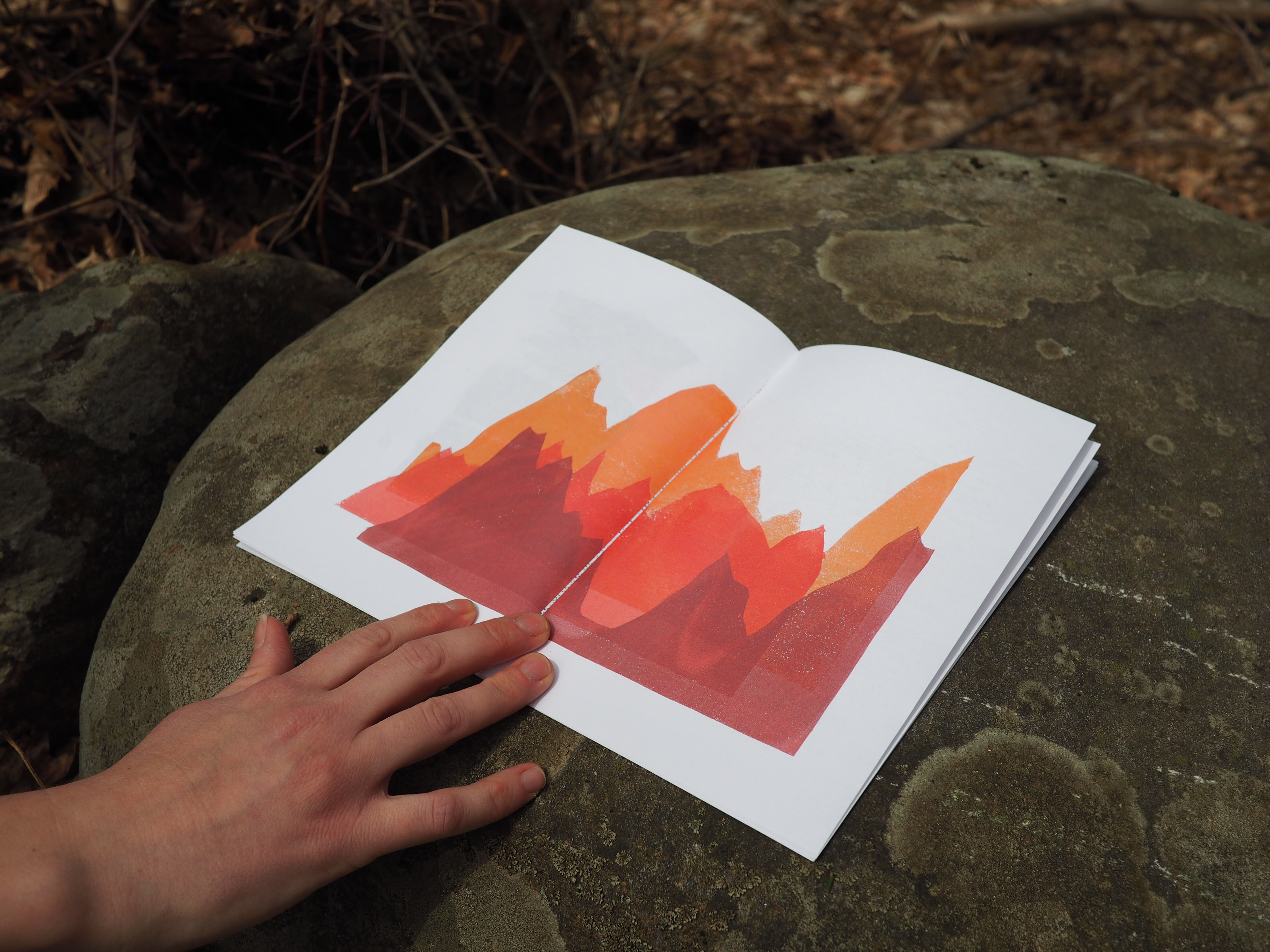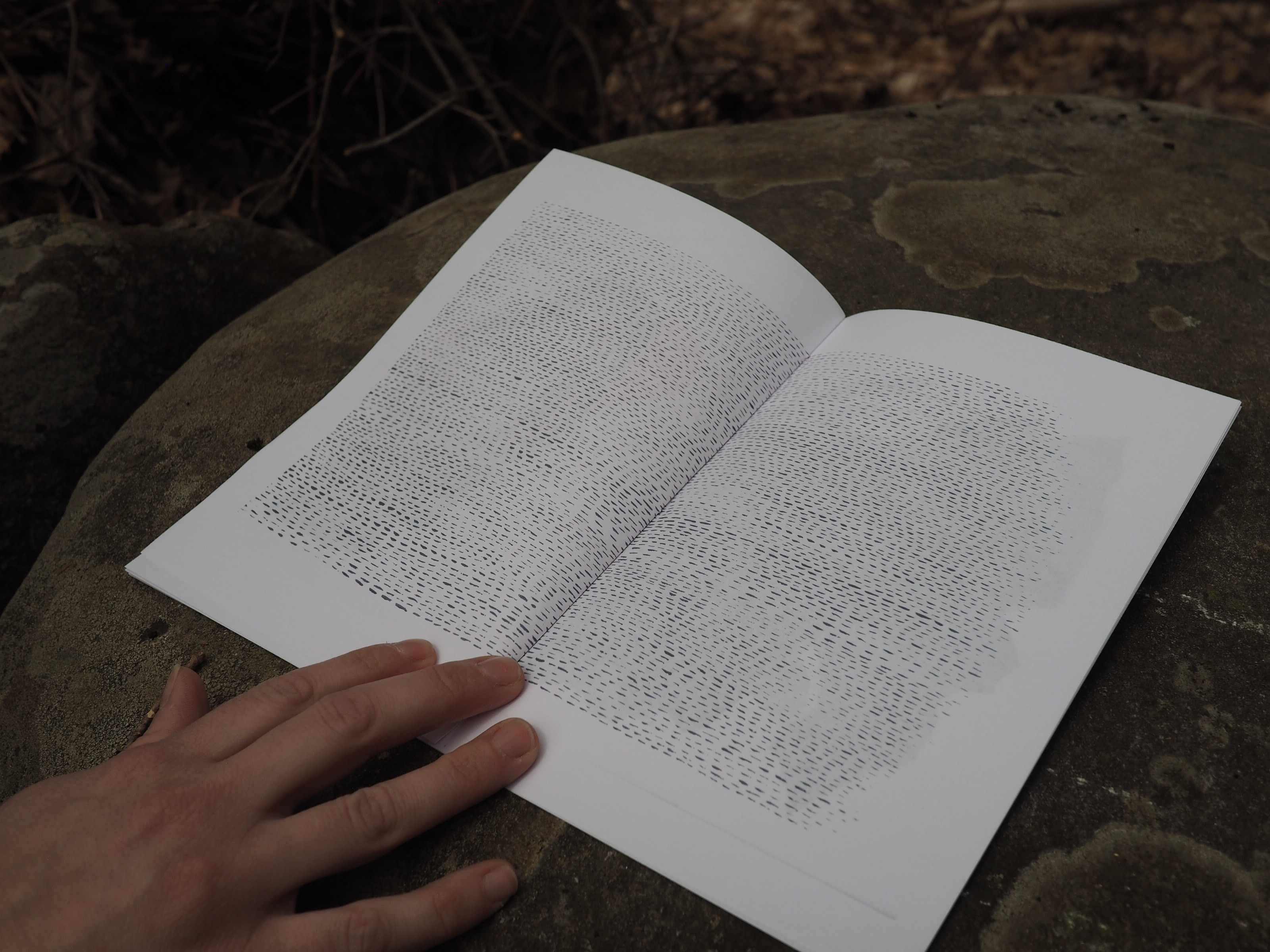 - - -


Cyanotype and Nature Rubbing Workshop.

I'm excited to share some of the results from a Cyanotype and Nature Rubbing workshop I led this past year as part of my MN State Arts Board Project. Due to covid-19, gathering in person during the ideal timeline couldn't take place so I had to get creative and ended up making workshop kits. Participants were mailed a DIY kit with instructions and all of the materials needed.

Thank you to everyone who participated! It has been so great hearing about your experiences and seeing what you've created.


- - -


Anna Orbovich is a fiscal year 2020 recipient of an Artist Initiative grant from the Minnesota State Arts Board. This activity is made possible by the voters of Minnesota through a grant from the Minnesota State Arts Board, thanks to a legislative appropriation from the arts and cultural heritage fund.